WOLLEREI NEWS : Cozy color effects with Sesia Echos Print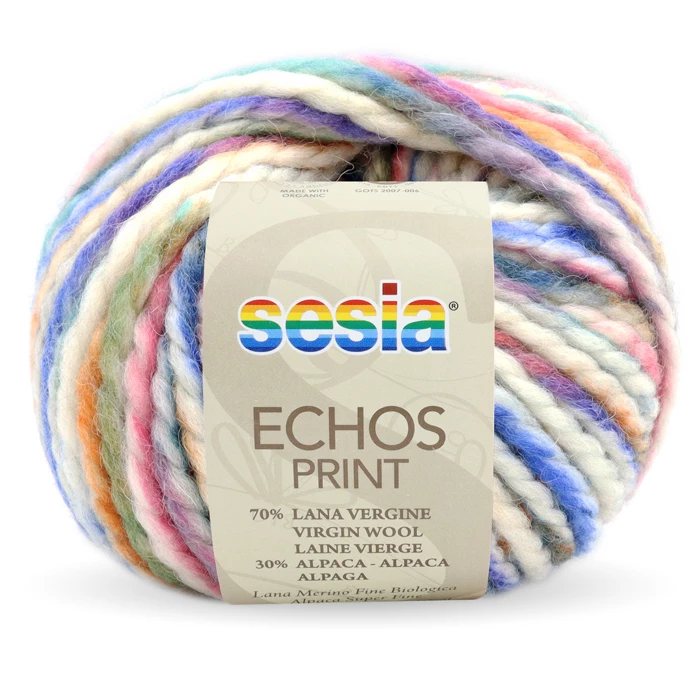 New in our range is this cuddly blend of GOTS certified organic merino wool and alpaca superfine with color effects for cool hats, trendy scarves and coarse-meshed sweaters and jackets.
The noble blend was elaborately dyed in various soft tones and can be processed in no time. When knitting this fluffy soft and airy spun yarn, you conjure up a lively surface without any elaborate knitting patterns at all.
Weight & Length: 50g, 50 meters
Needle Size: 7 - 8 mm
Wollerei News : Topics
---
New products and designs at Wollerei
---
Current special offers at Wollerei