WOLLEREI NEWS : Ursprung: 100% original Tasmanian merino extrafine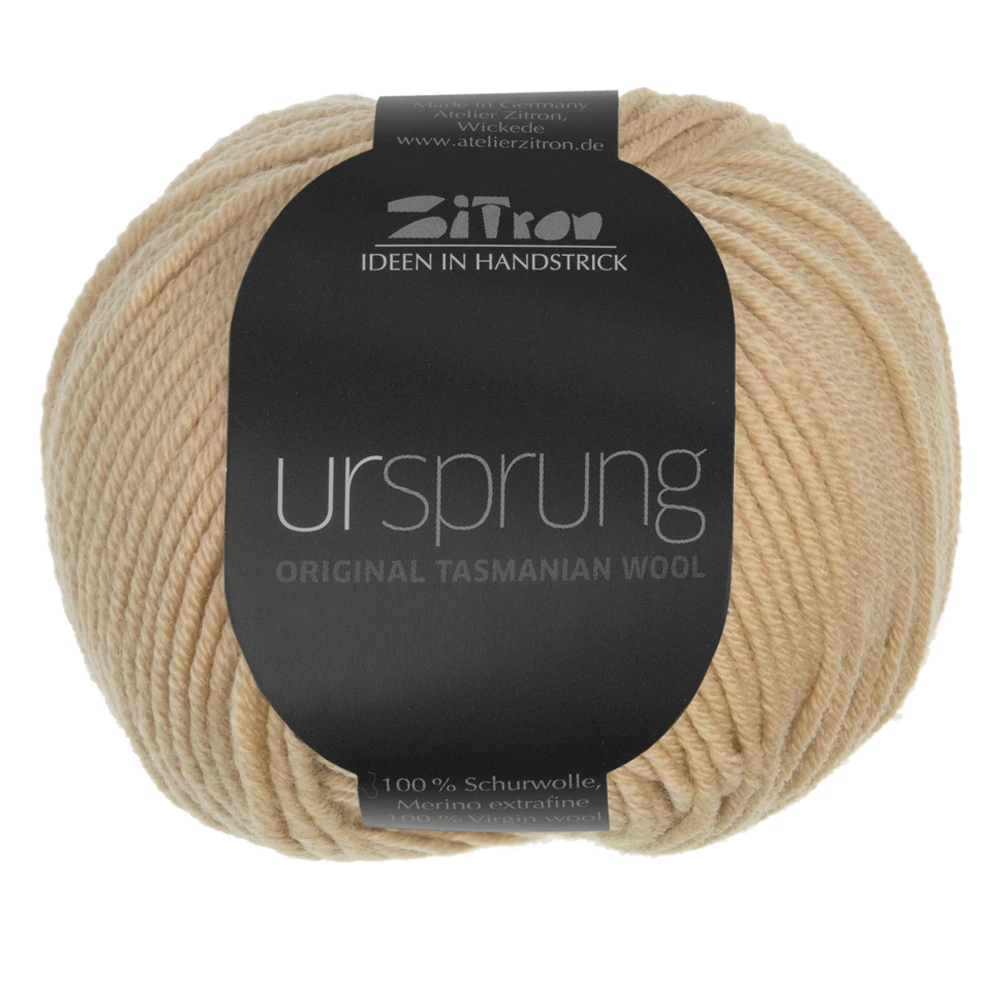 100% original Tasmanian merino extrafine, the best merino in the world
sought-after and exquisite – in hand knitted quality exclusive to the Atelier Zitron collection
More and more people want to know exactly how their clothes are made, want to know where the raw materials they handle every day come from. They have a right to know whether the natural fibers used are free of harmful substances and whether animal welfare is guaranteed.
With Ursprung, Atelier Zitron now brings a unique yarn quality: Tasmanian wool is one of the world's most sought-after raw materials for high-quality clothing. The wool of the merino sheep kept there is one of the finest fibers in the world.
The environmental conditions of this unique habitat are characterized by generous hilly grasslands, fresh greenery and the best air, ideal conditions for first-class fiber quality. For six generations, the Hallet family has run Montacute Farm in Bothwell, a small town in the center of Tasmania's main island. Tasmania lies in the Indian Ocean about 240 km south of Australia.
The family's woolly roommates live completely free on an area of over 8000 hectares. The merino sheep are sheared once a year and contact with humans is reduced to compatible encounters. The wool of these merino sheep has a wonderful feel, is bright and clean, exceptionally fine at 16 to 19 microns and consists of particularly long fibers.
The accredited Ecocert IMO Institute for Market Ecology inspects and monitors the soil conditions and species-appropriate animal husbandry of this region in Tasmania and guarantees mulesing-free animal husbandry. The processing of the wool into yarn takes place entirely in Germany according to the highest environmental and social standards.
As always with Atelier Zitron, the new origin is also certified Ökotex 100th product class 1.
We are very pleased to be able to offer you this velvety soft merino wool of the extra class from now on in 16 colors.
Wollerei News : Topics
---
New products and designs at Wollerei
---
Current special offers at Wollerei