Martin Storey Knit Along 2019 - Release 5
published on:
Monday 10 June, 2019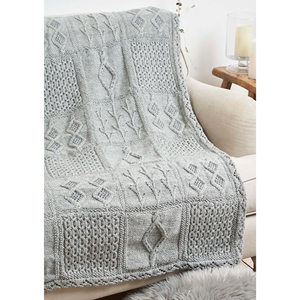 The Martin Storey Knit Along 2019 runs from 13 May to 24 June.
By now you should be well underway knitting your Beaded Cushion or Throw with Martin Storey.
For those of you who chose to create the Beaded Throw, this week Martin shows you how to construct the Beaded Throw option.
Find the yarn and optional beads requirements here.
All is knitted in Rowan's award winning Pure Wool Superwash Worsted.
There is no pdf instruction for Release 5, just watch the Tutorial below.



Order Rowan Pure Wool Superwash Worsted at Wollerei
Order Debbie Abrahams Glass Beads at Wollerei
Release 5 - Tutorial:
---
More Wollerei news are available in our news archive.
You can always checkout all new products in our store at a glance here.
Be the first to learn about the latest Atelier Zitron, Rowan, Gedifra and Schachenmayr news and our special offers and subscribe to our Wollerei Newsletter.