New colors just arrived: The GOTS certified Katia Fair Cotton
published on:
Friday 29 January, 2021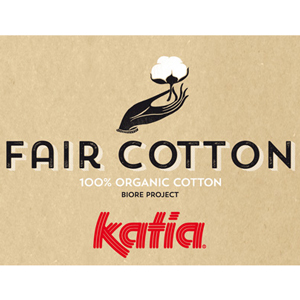 100% organic cotton of the highest quality for responsible consumers
Cultivated according to the Fair Trade standards by small farmers from India and Tanzania, carefully guided by the Biore Foundation and elaborated with organic cotton which has been certified with the GOTS seal.
The GOTS certification assures the traceability of the organic cotton from its origin to the finished product, guaranteeing that the dying processes used comply with the strict ecological and biodegradable regulations, therefore insuring the utmost care and comfort for your skin and the skin of your loved ones.
---
More Wollerei news are available in our news archive.
You can always checkout all new products in our store at a glance here.
Be the first to learn about the latest Atelier Zitron, Rowan, Gedifra and Schachenmayr news and our special offers and subscribe to our Wollerei Newsletter.