New at Wollerei: ChiaoGoo Needle tips, cables, accessories, sets
published on:
Monday 19 July, 2021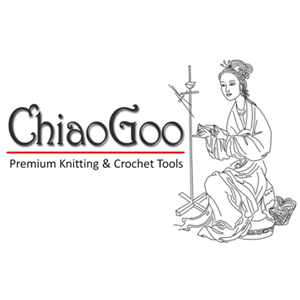 Top League:
Cables that never twist again, that are even, straight and without kinks or curls in the hand.
And in addition, feather-light luxury needles that have extremely smooth transitions.
Perfection and an even knitting pattern make knitting with ChiaoGoo needles a pleasure.
The needles never feel cold to the touch and remain erosion-free with extended use (and wet hands).
Exceptionally crafted needles, very smooth, light and sturdy. Needles as made for wonderful laces. Effortless knitting of multi-threaded yarn.
From now on we carry the cables of the TWIST RED series and the TWIST RED LACE needle tips. As well as the popular ChiaoGoo sets and matching accessories.
Order ChiaoGoo needles and accessories at Wollerei
---
More Wollerei news are available in our news archive.
You can always checkout all new products in our store at a glance here.
Be the first to learn about the latest Atelier Zitron, Rowan, Gedifra and Schachenmayr news and our special offers and subscribe to our Wollerei Newsletter.