Wrist warmers with felt applications
published on:
Saturday 05 December, 2020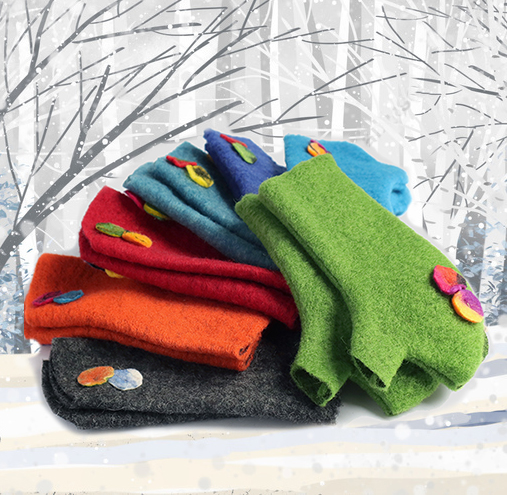 Winterwarm from our own studio:
Warm, original wrist warmers with felt applications in beautiful, strong colours attract attention and complement the current outfit.
The fingers remain free for gripping movements.
Especially popular are the extra thumbs, which make the cuffs fit especially well.
The material is stretchy and fits all common sizes.
Available in many colors: anthracite, apple, eggplant, capri, yellow, orange, red, cyclamen, petrol melange ...
handmade in Austria
---
More Wollerei news are available in our news archive.
You can always checkout all new products in our store at a glance here.
Be the first to learn about the latest Atelier Zitron, Rowan, Gedifra and Schachenmayr news and our special offers and subscribe to our Wollerei Newsletter.