Lisa Richardson Knit Along 2020 : Elder Throw - Material Package
published on:
Tuesday 24 March, 2020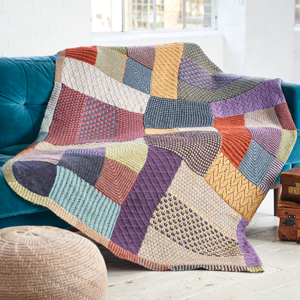 The Lisa Richardson Knit Along 2020 is starting 3rd of april.
A breathtaking blanket is knitted with Rowan Felted Tweed.

Size: ca. 168 cm x 235 cm
The project is supported by tips, tricks and video instructions and will be published in several stages.
We will always publish the instructions on our Wollerei news page and our Facebook page from 03.04. onwards.
For the project 35 balls of Rowan Felted Tweed will be used.

Our package contains exactly the required colours in the required quantities at a special price.




Rowan Felted Tweed 50g
3 x 209 Eden
3 x 151 Bilberry
2 x 207 Bottle Green
3 x 145 Treacle
4 x 193 Cumin
3 x 154 Ginger
3 x 208 Iolite
2 x 191 Granite
3 x 177 Clay
2 x 190 Stone
3 x 161 Avocado
2 x 178 Seasalter
2 x 206 Rose Quartz
Elder Throw - Package for Lisa Richardson Knit Along 2020
Introduction:
---
More Wollerei news are available in our news archive.
You can always checkout all new products in our store at a glance here.
Be the first to learn about the latest Atelier Zitron, Rowan, Gedifra and Schachenmayr news and our special offers and subscribe to our Wollerei Newsletter.