Important information - Please read before ordering or contacting us
published on:
Thursday 02 April, 2020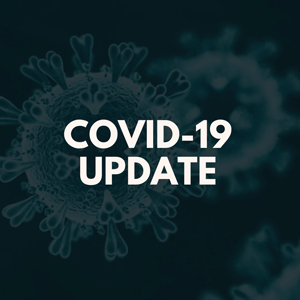 We are healthy and keep the shipment as long as someone picks up packages from us and as long as we have goods in stock.
Due to the current situation we have made some changes in Wollerei.
We update our shop and the stock constantly and can therefore, despite possible irregular delivery times of our yarn manufacturers, all offered yarns, knitting magazines and accessories immediately dispatch
Since a lot of things are changing hourly these days, we will update this news item if further changes should become necessary.
Please read this post before you order or contact us.
last update: 02.04.2020, 16:20
REDUCTION OF THE ASSORTMENT - CHANGE TO STOCK
We have converted the shop to pure stock goods, as we are increasingly unable to reorder missing colours from our suppliers or only with long delivery times.
All yarns active in the shop are in stock in the colours and quantities shown and can be shipped immediately.
For each colour you can see how many balls are still in stock.
These are always from the same batch.
Until further notice, only the quantities shown can be ordered.
Also all knitting magazines, needles and accessories are in stock while stocks last.
All articles which we have offered in the past as not in stock such as bags of 10 bals or the Anchor crochet yarns are - except for a few in stock - no longer available for order.
So we can guarantee that you will receive your order quickly and completely.
If there are currently only 2 balls of your desired colour left, but you need 4 for your project, we can unfortunately not help you any further, as we currently do not reorder many yarns from the manufacturers.
If a certain yarn or colour is no longer available in our shop, it is currently no longer available from us.
SHIPPING
Since 27.03.2020 we are no longer able to ship to the US, Canada or any other country outside the EU.
Due to the valid restrictions since 27.03.2020 we only ship to the following EU countries:
- Austria
- Germany
- France
- Belgium
- Netherlands
- Luxembourg
- Slovenia
- Slovakia
- Czech Republic
- Hungary
- Denmark
We will maintain the shipping as long as we are supported by the postal service and GLS.
Within Austria we will deliver exclusively by post from now on. Therefore it is possible to deliver also to quarantine areas like Tirol.
Shipping to countries outside of Austria will be exclusively by GLS.
Please make sure that you no longer use a company address as delivery address, unless it is possible to deliver to this company without any problems despite being closed.
During the order process you will be asked whether we may pass on your email and telephone number to the shipping company.
Please tick Yes here in your own interest, this way you will receive an email from Post or GLS with a package announcement, you can track your package more easily, arrange desired dates and increase the delivery rate.
We usually ship your order the same day or the following working day.
However, please expect slightly longer transport times at Post and GLS than at normal times, they do what they can.
Especially for the Austrian post it is possible that the tracking information is updated only after 1 or 2 days.
Our salesroom in Wiener Neustadt is closed until further notice. Self collection is NOT possible.
CONTACT
If you want to contact us, please do not do so by phone but by email to shop@wollerei.at.
Stay healthy, take care of yourself and others by keeping your distance.
We wish you all the best, health and well-being in this extraordinary time.
---
More Wollerei news are available in our news archive.
You can always checkout all new products in our store at a glance here.
Be the first to learn about the latest Atelier Zitron, Rowan, Gedifra and Schachenmayr news and our special offers and subscribe to our Wollerei Newsletter.