COVID-19 Update - Please read before ordering or contacting us
published on:
Wednesday 24 March, 2021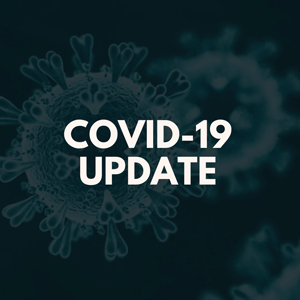 The COVID-19 pandemic also has an impact on Wollerei.
Our salesroom in Wiener Neustadt will remain closed until further notice, as we cannot meet the strict requirements for reopening during the COVID-19 pandemic here.
Whether it's officially "hard" or "soft" lockdown in Austria right now doesn't change anything.
As long as the pandemic is not under control, we will not open the showroom.



We will therefore continue to operate as a pure online shop.

Even a self-collection is not possible.
Orders from Wiener Neustadt will be shipped free of charge!
As many things change daily during this time, we will update this news article as soon as there are new current effects on our online shop.
Please read this article before contacting us.
last update: 24.03.2021, 16:00 
---
NO MORE BAGS OF TEN BALLS AVAILABLE FOR ORDER UNTIL FURTHER NOTICE



Until now we have also offered yarns from Zitron, Gedifra and Schachenmayr, which we do not have in stock, in bags of 10 balls.


Due to the Corona pandemic, many spinning and dyeing mills are currently only able to work to a limited extent.


This, together with border controls, leads to very long delivery times if certain colors are not in stock at the moment and have to be re-produced.


Therefore, until further notice, we no longer offer bags of 10 balls of non-stock yarns, as we cannot guarantee fast delivery. Exceptions to this are the Anchor crochet yarns, for which there are currently no delivery problems. They remain in the program as packs of four.


All yarns that can be ordered individually are in stock with us in the quantities shown and will be shipped immediately. We are constantly reordering from the manufacturers to keep our stock well filled.


---
SHIPPING OUTSIDE EUROPE EXCLUSIVELY BY DHL EXPRESS



Due to the COVID-19 pandemic, Austrian Post is currently accepting almost no parcels to countries outside of Europe, or transport times are extremely long.


Therefore we offer shipping to countries outside of Europs exclusively by DHL Express until further notice.


---
GENERAL RECOMMENDATIONS


Inform yourself on our shipping costs page about the countries to which we can currently ship


Some companies are still closed or only staffed with emergency personnel. Please make sure that you do not use a company address as delivery address anymore, unless it is possible to deliver to this company without any problems despite being closed.


During the order process you will be asked if we may pass on your email and phone number to the shipping company. In your own interest, please tick Yes here. This way you will receive an email from the Post, DPD or GLS with a parcel advance notice, you can track your parcel more easily, arrange desired delivery dates and increase the delivery rate. For deliveries outside the EU we always pass on the email, because otherwise transport is not possible.


In general, please expect slightly longer transport times with Post, DPD and GLS than at normal times, they do what they can.


Issue a permission to the parcel services to enable contactless delivery.


We have no influence on the transport time.


Take B117 seriously, it's in a different league than the 2020 virus!


Stay healthy, take care of yourself and others by keeping your distance, wearing mouth and nose protection indoors and reduce your social contacts to an absolute minimum.


---
We wish you all the best, health and well-being in this extraordinary time.
---
More Wollerei news are available in our news archive.
You can always checkout all new products in our store at a glance here.
Be the first to learn about the latest Atelier Zitron, Rowan, Gedifra and Schachenmayr news and our special offers and subscribe to our Wollerei Newsletter.