WOLLEREI NEWS : Schachenmayr Tuscany Tweed on SALE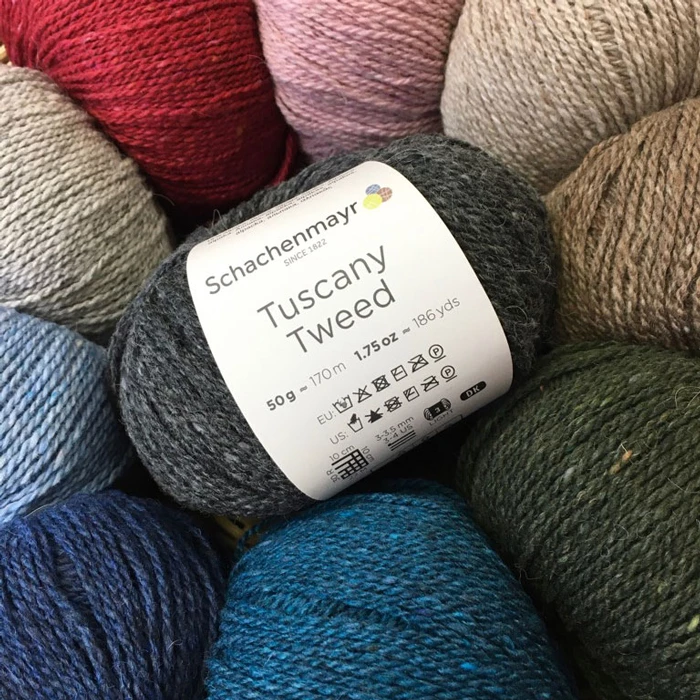 Tuscany Tweed by Schachenmayr - a yarn that is absolutely universal:
The color palette of light and dark shades creates great possibilities for all Fair Isle and Intarsia techniques. The pleasant feel and textured surface allows aran and cabled patterns to stand out beautifully. And last but not least, this yarn is extremely economical to use due to its enormous run length of 170m/50g. Like all tweed varieties, Tuscany Tweed becomes very comfortable and soft with a short wash.
We need space in our warehouse and are parting with this beautiful tweed yarn. Available now at a special price while stocks last!
Order Tuscany Tweed at Wollerei at apecial prices
Wollerei News : Topics
---
New products and designs at Wollerei
---
Current special offers at Wollerei